" The practice of helping and advising a less experienced person over a period of time. "
Mentoring is centred around continuous improvement, the content of a mentor session is determined by the mentee. Mentoring is all about the mentor and mentee relationship, the mentor is there to support and encourage the mentee and help them with their aspirations.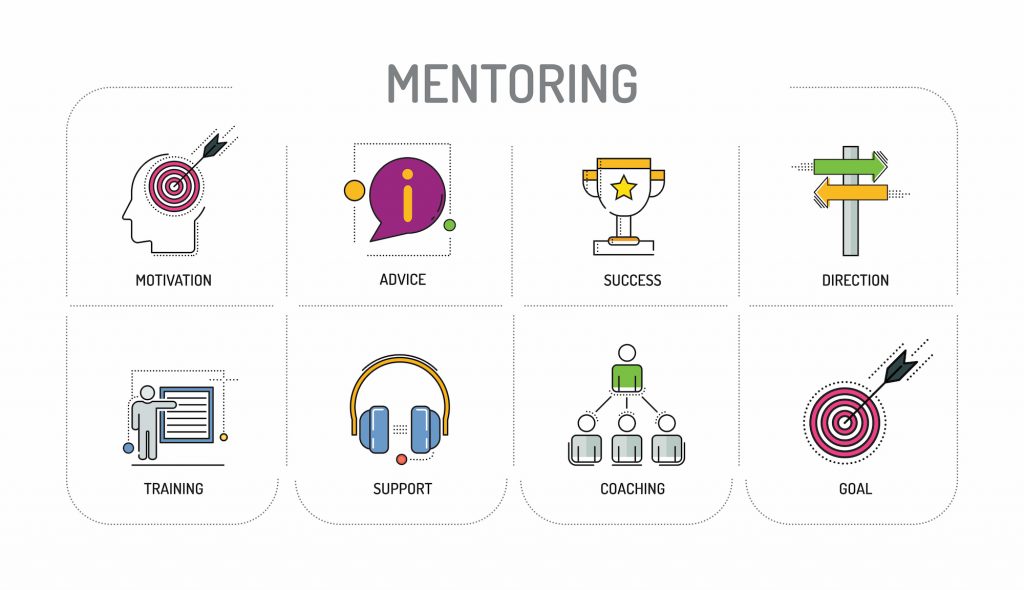 Mentoring is a supportive relationship based on trust and respect, both Mentees and Mentors benefit from the mentoring relationship, as they build new skills and make new contacts whilst forming a relationship with each other.
Mentoring has been recognised as one of the key components to address current difficulties in veterinary retention, recruitment and well-being. It is repeatedly recommended for all team members in the Vet Futures vision for 2030 (www.vetfutures.org.uk).
As the mentee has the opportunity to reflect on experiences, talk through problems and structure their development, the benefits can extend to clients and the entire team. The mentor also benefits from this extremely rewarding experience with time to reflect on their own development and the opportunity for career progression.
Examples of roles and responsibilities of mentor and mentee
Mentoring involves a series of meetings which initially will be to discuss goals and to agree a plan of action, this is then followed by on-going support and progress reviews. The mentee is responsible for driving the relationship whilst the mentor will offer support and guidance and practical advice to move things forward.
Build trust and rapport

Actively listen

Commit to the mentee's learning and development 

Display empathy 

Encourage the mentee to work through problems and share own experience if asked to 

Provide constructive challenge 

Observe and reflect 

Encourage and inspire 

Acknowledge achievements

Seek feedback on sessions

Enjoy the sessions and have fun
Take initiative to drive the agenda 

Set realistic goals

Be honest with themselves and their mentor

Take ownership of personal learning and development

Understand that success is their responsibility, not their mentors

Know that they will get out of it what they put in

Receive feedback and use it constructively

Appreciate their mentors time

Enjoy the sessions and have fun!
It is recommended that a verbal agreement on confidentiality is made during the first conversation.
If you would like to find out more about our Mentors and about becoming a Mentor please visit our Mentors page